On 29-30 October, at the meeting of the Joint Monitoring Committee of the Interreg IPA Cross-border Programme Croatia-Bosnia and Herzegovina-Montenegro, held in Sarajevo, 30 projects were approved under the Second Call for Proposals.
In the coming period, the Managing Authority will contact the lead partners and inform them about the procedure and dynamics of signing the grant contracts.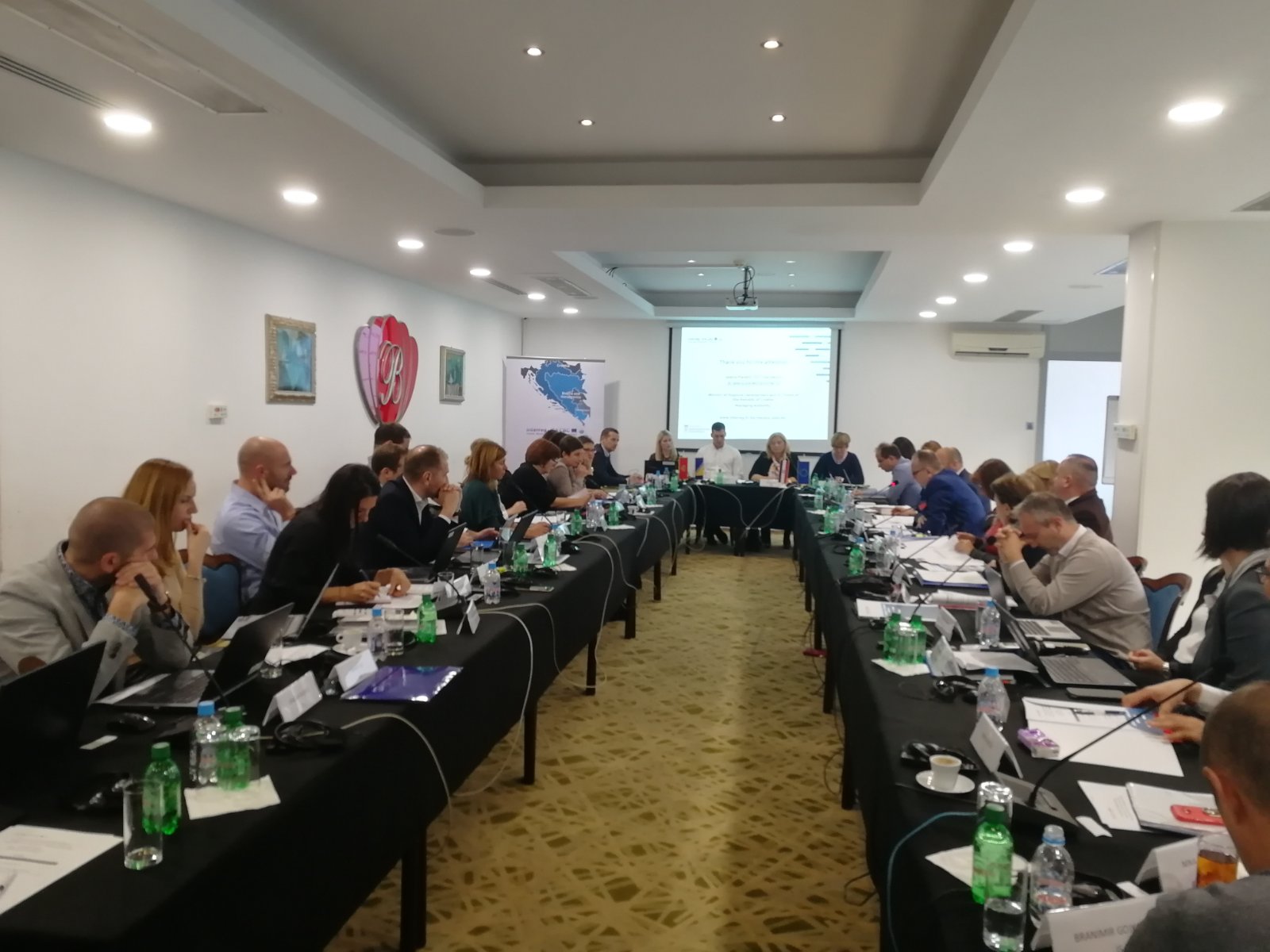 Furthermore, at the meeting has been presented the Evaluation Report as well as an indicative plan for the continuation of the Programme in the Financial Perspective 2021-2027.
More information can be found at: https://www.interreg-hr-ba-me2014-2020.eu/novost/jmc-approves-2nd-cfp-projects/
EUROPEAN INTEGRATION OFFICE