A two-day meeting of the Subcommittee on Innovation, Human Resources, Information Society and Social Policy was held in Brussels. The meeting was opened by Deputy Head of Unit for Montenegro at the Directorate-General for Neighborhood Policy and Enlargement Negotiations Barbara Jesus Gimeno and Director-General for European Integration, Programming and Implementation of EU Funds at the Ministry of Labor and Social Welfare Ljiljana Simović.
The results were presented following the previous Subcommittee meeting held in September 2018 in Podgorica in Chapter 2 – Freedom of movement for workers, Chapter 10 – Information society and media, Chapter 19 – Social policy and employment, Chapter 25 – Science and research and Chapter 26 – Education and culture.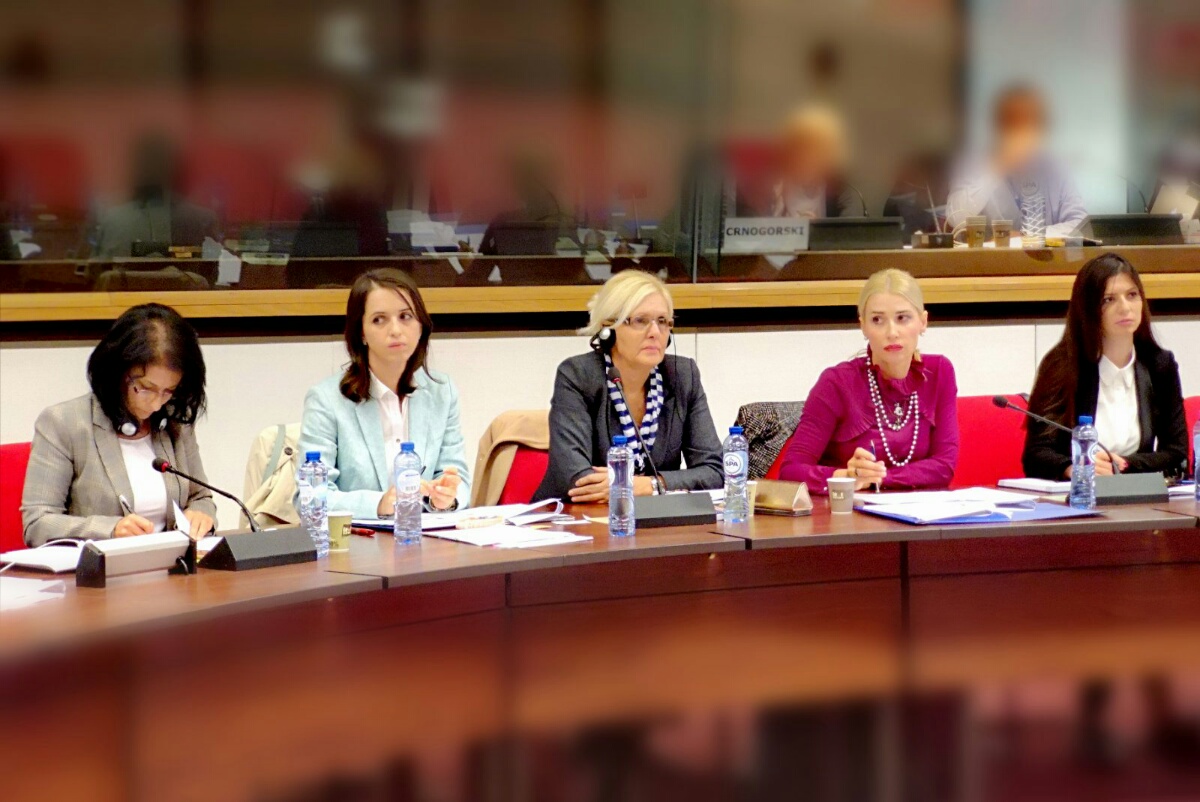 The issues in the fields of education, culture, sports, youth, science and research were discussed during the first day, while the discussion on social cooperation, freedom of movement for workers, information society and media was held during the second day.
Jesus Gimeno also addressed the message of the new President of the European Commission, Ursula von der Leyen, who said that the European Commission remains committed to enlargement policy, stressing that it is important for Montenegro to use the EC`s positive signals and intensify its way towards the EU. There has been a positive trend when it comes to alignment with European standards in all areas covered by this Subcommittee, but it has been emphasised that the focus should be on implementation in the coming period. Recalling that regional cooperation is at the heart of the SAA, EC representatives particularly welcomed Montenegro`s activities when it comes to implementing the obligations arising from the Berlin Process. They particularly highlighted the activities of the RYCO office and pointed out the importance of implementing the Declaration on Roma Integration, which was signed in Poznan.
The European Commission representatives highlighted the importance of the first EU-Western Balkan ministerial meeting on employment and social issues and informed that the next meeting would be held in Zagreb 2020.
When it comes to the use of IPA financial support, the work of the Ministry of Labor and Social Welfare was commended, and the EC also welcomed the adoption of the Action Plan for the implementation of the final benchmark for Chapter 2 of the document, which is a roadmap for meeting European standards in the field of freedom of movement for workers.
GENERAL SECRETARIAT OF THE GOVERNMENT OF MONTENEGRO
SECTOR FOR INFORMING THE PUBLIC ABOUT THE EU AND THE EU ACCESSION PROCESS